Data Recovery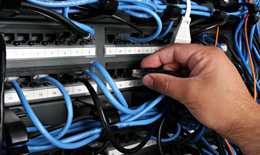 Networking is an essential part of both the home and business computing environments. Modesto PC has extensive experience in all forms of computer networking for both wired and wireless networks. We also carry a full line of networking components from a simple modem to the most complex routers, switches, and gateway devices. .
There is nothing more important than your data. We have always recommended redundant backups. Having an external hard drive at your home or office is great but you should also have a backup stored away from your home or office in case of a fire or theft. We have partnered with IDrive, which is one of the world's premier "Cloud" storage providers. Besides having your data stored elsewhere, storing it securely in the cloud also allows you to access your data from anywhere, even from your phone.
Cloud services keeps all your information up to date, keep your schedule stored on all your devices, and make sure you will never lose pictures again.
For a Technician on site today, call 209-456-7060